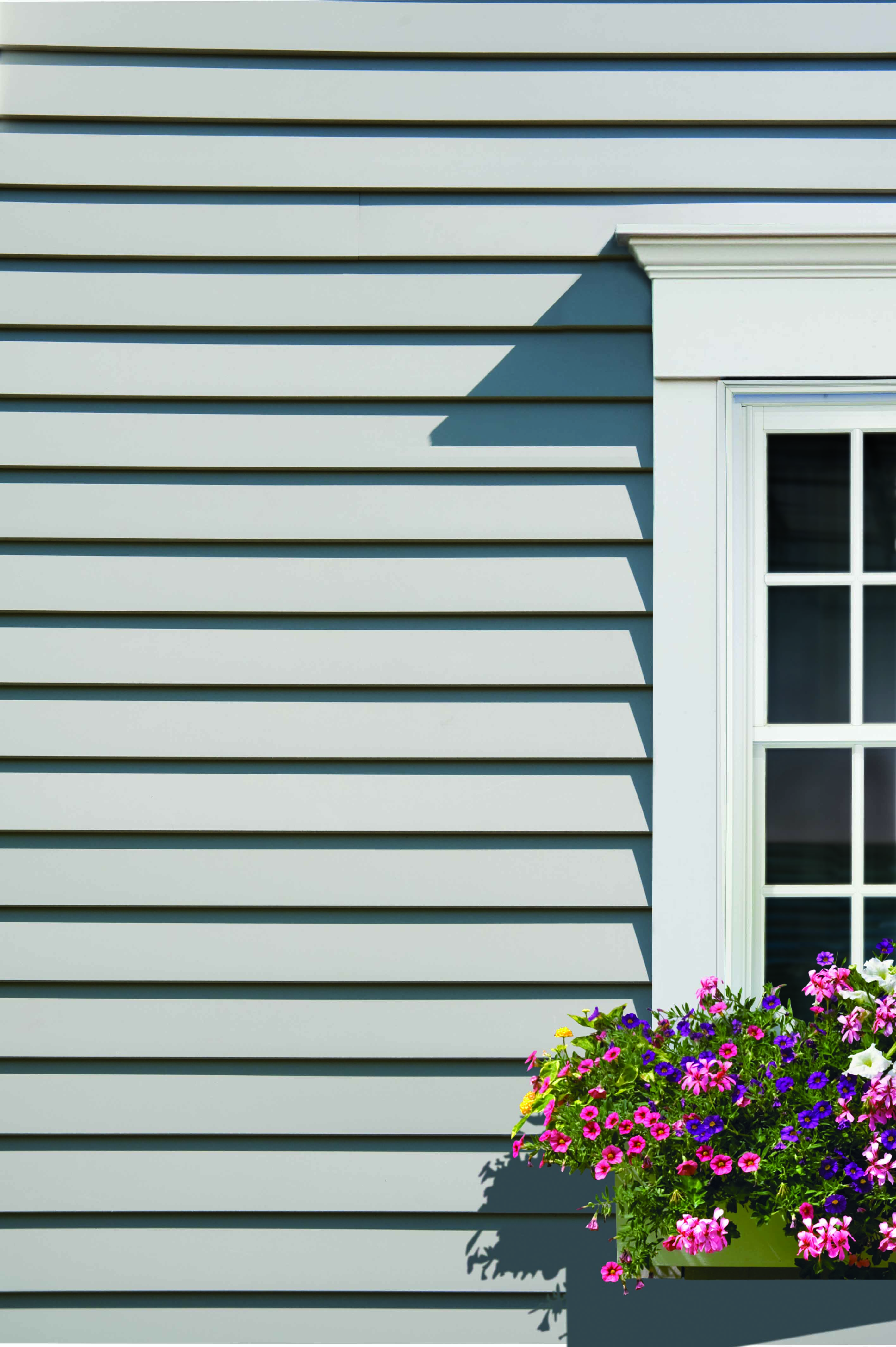 Nucedar Classic Clapboard is the only siding product ever created to give your home the precise replication of beautifully finished cedar. These products are available in two distinct textures, multiple exposures and prefinished in 13 vibrant colors with a 25 year finish warranty.
We know that Color is important, please see your color options in our Timeless Color section.
Clapboard Profile Sizes and Textures:
Offered in 4", 6" and 8" Expsoures, available in Smooth or Roughsawn™ Textures.
All NuCedar Clapboard material is 16ft long and the maximum run is 40ft before we require an expansion joint to be installed.
Clapboard Colors
Visit our Timeless Color Page for more information.
NuCedar Classic Clapboard & Trim System
NuCedar's Clapboard Siding is not complete without our Universal Trim System.